We Offer
The best of opportunities to learn under the tutelage of caring and committed teachers.
The space to develop immense knowledge, independent thinking and innate human values.
The luxury of a noise and pollution-free campus that has all the charm of country side.
Unique hostel facility to suit the needs of the child -full boarding / week boarding / day boarding. The hostel will be a 'home away from home'.
A fleet of comfortable school vehicles are available for commutation.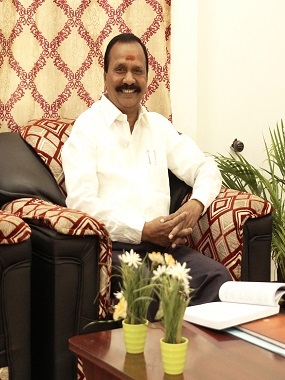 Mr.V.KASIMAYAN, M.A., (CHAIRMAN)
The seed of Aachi International School was sown by Mr. Kasimayan. MA. He has been associated with Human Rights commission for the past two years as District Organizer. He hails from an agrarian family, and so understands the pain of the children who travel a long distance to get better education. He has nursed a dream of providing quality education for the rural children. Mr. Kasimayan is proprietor of Sri Aachi jwellers, Sri Aachi Finance, Sri Aachi Bankers etc.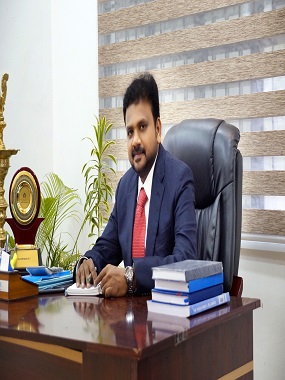 Mr.S.GOPALAKRISHNAN, M.Sc.,B.Ed., (ACADEMIC DIRECTOR)
Mr.S.Gopalakrishnan is a trained postgraduate from Madras University. He is an educationist with 40 years of rich and varied experience in some of the best schools in Zambia, Sultanate of Oman, Dubai, Malaysia and India. He has served in The Lawrence School , Lovedale, Ooty and in Vikaasa Madurai. As the Founder Principal of TVS Lakshmi School ,Madurai and Founder Principal of Global Indian International School, Kualalumpur,Malaysia, he has made a mark in establishing and transforming them into great schools. He is the Educational Adviser of Kaviyan School in Ammaiyanakkanur and Vallaba Vidyalaya, Madurai, from inception, Director( Academics) dreams of Aachi International School becoming an ideal school serving the educational needs of children with a rural background.
The Staff
Our teachers are selected based on subject expertise , communication skills as well as qualities such as dedication to the profession, patience in dealing with the children. Further they are trained to be innovative in making learning a pleasurable adventure. They inculcate a desire in the young minds to learn and excel.